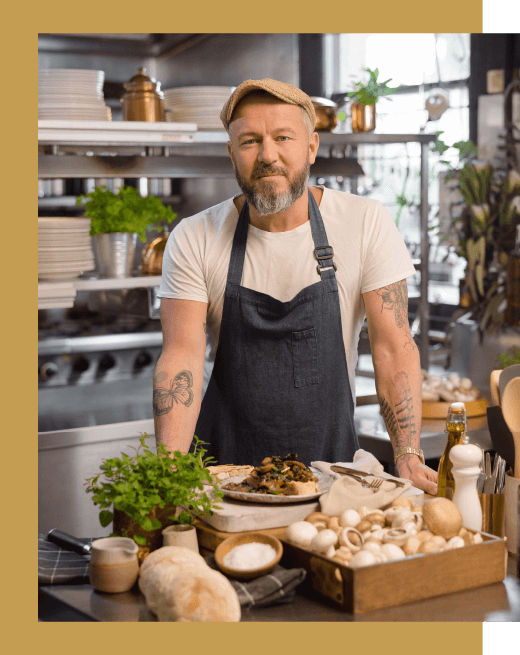 INTRODUCING
Jason Roberts
Meet our Ambassador
As a celebrated and respected international chef, Jason Roberts has been a passionate advocate for nourishing, sustainable food for over 30 years. A New Zealand native, Jason splits his time between Sydney and New York City. Having grown up in a family of culinary professionals, Jason discovered his passion for food at a young age. He is also a keen fitness enthusiast, cyclist, and advocate of a gluten-free lifestyle.
My Mushroom Toast

Win $10k for your Café Promotion
My Mushroom Toast

Profitable Mushroom Dishes
My Mushroom Toast
Thyme Mushrooms on Wholegrain Toast

JASON'S TOP TIPS WITH
Mushrooms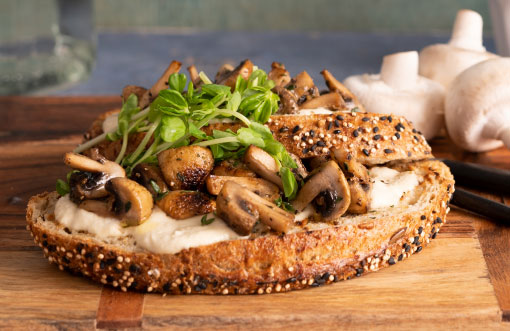 Mushrooms have a unique umami flavour, meaning you don't need to add too many other seasonings to make a tasty dish. Mushrooms very simply sautéed in butter or oil and seasoned with salt and pepper makes for a no-fuss winning combination.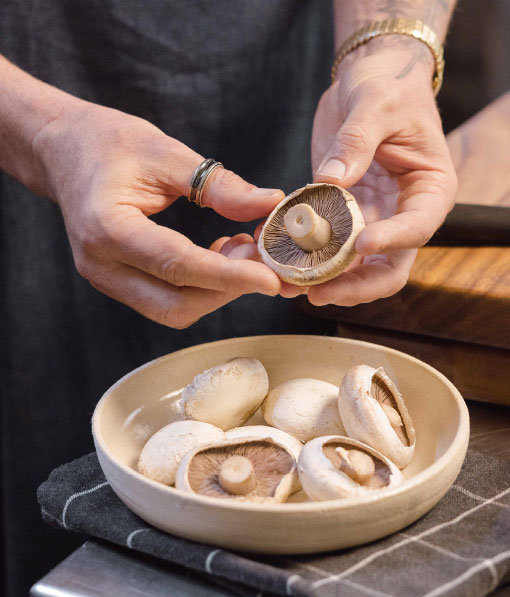 Mushrooms are a fantastic hero ingredient with their meaty flavour and incredible texture. They are an attractive main ingredient of plant-based dishes, and are becoming more popular among diners so should be considered more than just a side. They deliver consistency all-year round with their affordable price point, allowing for better management of food costs too.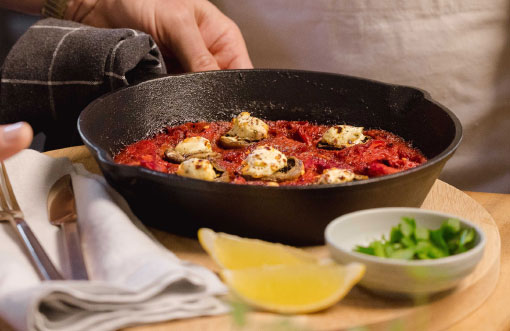 Mushrooms tick all the boxes. They have the ability to be the star of the show lending themselves as an enviable blank canvas. Mushrooms absorb flavour like nothing else, so instead of playing it safe, experiment with bold flavours – they can handle it!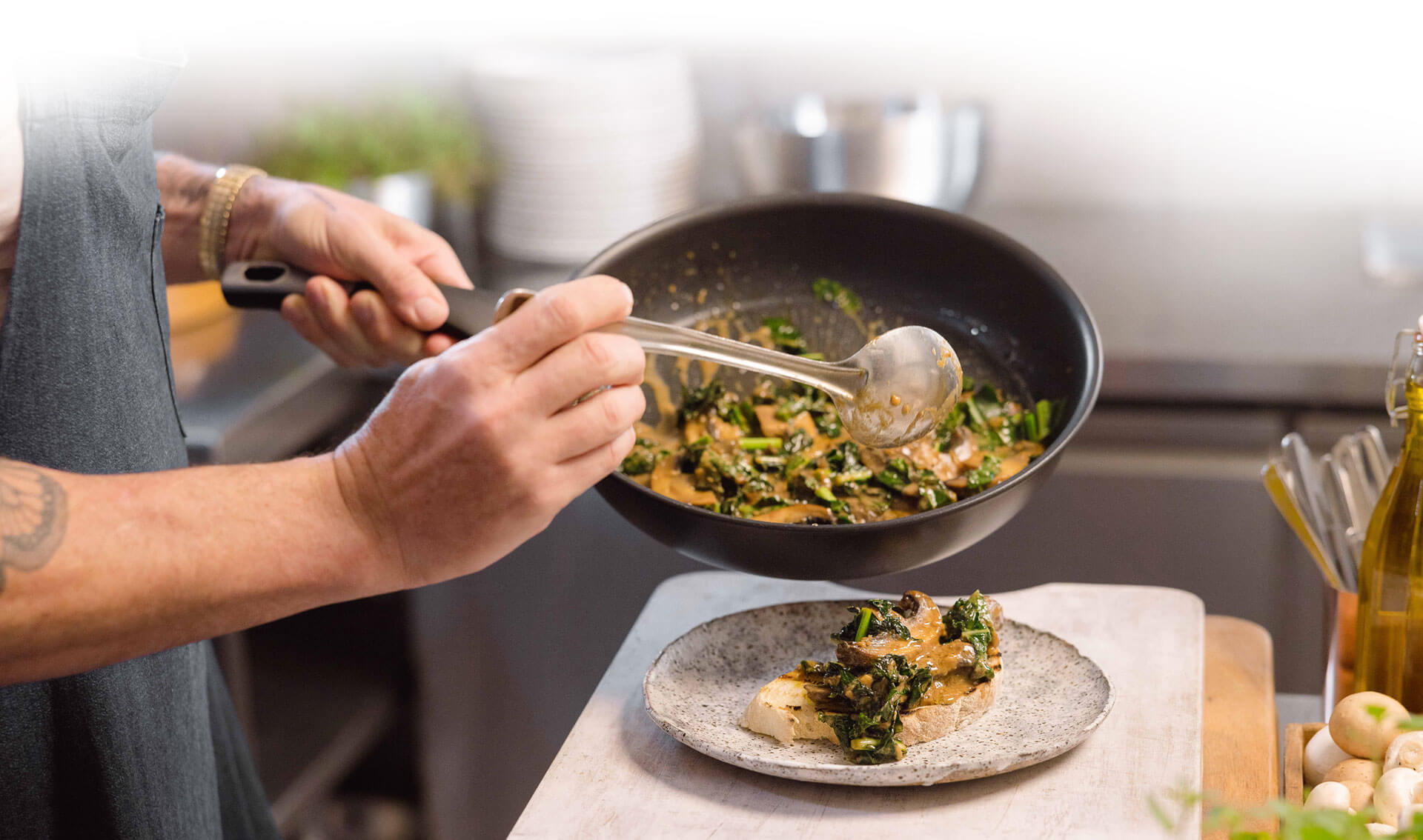 This website is funded through the Hort Innovation Mushroom Fund, using the Mushroom marketing levy. Hort Innovation is the grower-owned, not-for-profit research and development corporation for Australian horticulture. Marketing enquiries email: marketing@horticulture.com.au. Editorial media enquiries email: pr@bitecom.com.au